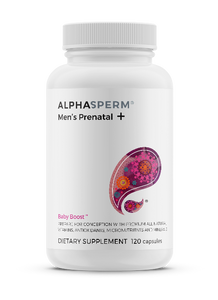 Baby boost
AlphaSperm®—A scientifically formulated blend of vitamins, micronutrients, and natural antioxidants designed to promote optimal male reproductive health.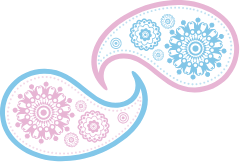 Good male reproductive health is a big contributor to creating strong, healthy sperm.
Healthy sperm—in sufficient quantities and with strong swimming skills—help ensure high-quality DNA gets to your partner's egg.
Picture yourself as a father
AlphaSperm includes powerful antioxidants that protect the delicate DNA cargo from damage during the sperm's journey to the egg.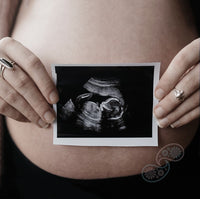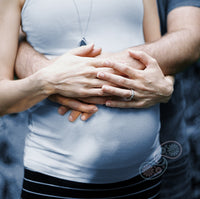 Physician Formulated
AlphaSperm is based on the newest science. The formula resulted from years of research and refinement by a team of medical professionals and nutrition experts led by Dr. Paul Turek.
Paul Turek M.D.
Founder
Dr. Paul Turek is a Stanford Medical School trained, board-certified urologist and former Full Professor and Endowed Chair in Urology at the University of California San Francisco (UCSF). As the inventor of sperm mapping, he is recognized as one of the world's top male reproductive health and fertility physicians and surgeons.
Dr. Turek founded the world-renowned Turek Clinics in Beverly Hills, San Francisco and Silicon Valley. He is also a founding member of Clinic by the Bay, which provides 100% free medical care for the working uninsured. Every year, his clinical and surgical work in male reproduction and sexual health helps thousands of severely fertility-challenged couples from all parts of the globe successfully conceive children.
Eduardo Dolhun M.D.
Co-founder / Chairman
Dr. Eduardo Peña Dolhun is a Mayo Clinic educated and trained, board-certified family physician. He has lectured at Stanford for nearly two decades and is Adjunct Professor in the College of Health Sciences at Marquette University. Dr. Dolhun also completed three fellowships, including family medicine Ob-Gyn and has delivered more than 200 In 2005, he founded Dolhun Clinic, a private medical practice in the heart of San Francisco. Dr. Dolhun provides guidance to the company on subjects ranging from general medicine to micronutrients to hydration and health.
As part of his efforts to improve lives through hydration and nutrition, Dr. Dolhun invented DripDrop ORS, a patented next-generation oral rehydration solution. Seeing the success of DripDrop as a mission-based company dedicated to changing minds about hydration, Dr. Turek reached out to Dr. Dolhun to help found a company with the mission of changing attitudes about having babies. Namely, he wanted to change the prevailing bias in medicine that puts the onus for having a healthy child entirely on women.
Having delivered more than 200 babies in his career, that mission resonated with Dr. Dolhun, and he joined his long-time colleague to co-found AlphaSperm. In the process, he learned such things as creating sperm, spermatogenesis, takes approximately six months and during the preconception period the man has a responsibility to optimize his health. In fact, when he decided to embark on the adventure of having a baby as a single father, Dr. Dolhun leveraged things he had learned working with Dr. Turek to take control of his own preconception/pre-natal health.
As a disaster medicine specialist, Dr. Dolhun has traveled to provide relief to survivors of earthquakes, floods, typhoons, tornadoes, wildfires, and war in more than 13 countries. He is the 2012 recipient of Marquette University's Service to the Community Award and the 2017 recipient of the Mayo Clinic Alumni Association Humanitarian Award. Dr. Dolhun continues his humanitarian work through Doctors Outreach, which he founded.
50% of male infertility is due to oxidative stress.
Antioxidants can protect sperm cells and their precious DNA cargo from oxidant-induced damage.
Premium prenatal
AlphaSperm combines the best science and the highest-quality ingredients to promote good sperm health.